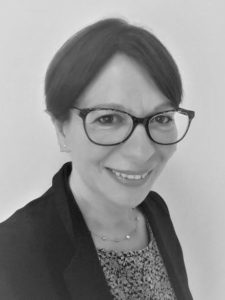 00. Prof Raffaella Villa, School of Energy and Sustainable Development, De Montfort University, Leicester
Professor Raffaella Villa is Net Zero Theme co-director and Associate Dean of Research for Computing, Engineering and Media. Raffaella graduated from the University of Milan where she also did her PhD in applied biological catalysis. Prior to joining DMU Institute for Energy and Sustainable Development in 2019, she has held posts at the University of Exeter, University of Stirling and Cranfield University. Raffaella has researched on microbial bioengineering for the last 20 years. Her major contributions relate to the delivery of the next generation biotechnological processes that combine protection and production for a circular bio-economy, such as bioremediation and high-value products from waste.
---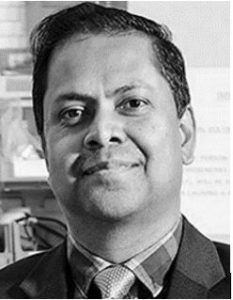 01. Dr Abhishek Tiwary, School of Engineering and Sustainable Development, De Montfort University, Leicester
Dr Abhishek Tiwary is Associate Professor in Engineering Management in the School of Engineering and Sustainable Development at De Montfort University, UK. He is recipient of Marie Curie Fellowship and Royal Academy of Engineering Industrial Fellowship to pursue interdisciplinary research and methods. His current research involves system-scale sustainability assessment of technology innovations, both in the UK and in international settings. He has been involved in numerous funded projects evaluating the feasibility of environmentally benign solutions to global challenges on pollution control, resource reuse and renewable energy, for both industrial and societal applications.
---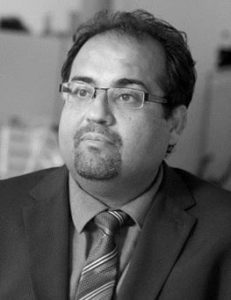 02. Prof Amin Al-Habaibeh, School of Architecture Design and the Building Environment, Nottingham Trent University, Nottingham
Professor Amin Al-Habaibeh is Professor of Intelligent Engineering Systems at Nottingham Trent University. Amin's research helps reshaping futures by creating a positive impact on individuals and society. He is the Director of the national DTA-Energy (Doctoral Training Alliance) and also the Director of Product Innovation Centre. His research and teaching activities focus on several multi-disciplinary topics in the broad area of energy, zero carbon, product design and innovation, automation, condition monitoring and artificial intelligence. Amin is a Chartered Engineer and member of the Institution of Engineering and Technologies (The IET) and past chairman of the IET for the East Midlands Region and Derbyshire/Nottinghamshire local network panel.
---
03. Prof Daizhong Su, Advanced Design and Manufacturing Engineering Centre (ADMEC), School of Architecture Design and the Building Environment, Nottingham Trent University, Nottingham
Professor Su is the Head of ADMEC at NTU. His research interests include design engineering, sustainable design and manufacture, and circular economy. He has extensive experiences in successfully leading/conducting collaborative research projects supported by the European Commission (H2020, FP7, Eco-innovation, Asia IT&C and Asia link), international and UK research funding organisations. His other major international commitments/experiences include the Editor in Chief of International Journal of Design Engineering, chairman of Gearing and Transmission Technical Committee of International Federation of ToMM, and founder and chairman of International Conferences on Advanced Design and Manufacture. He has over 320 publications, registered designs and patents.
---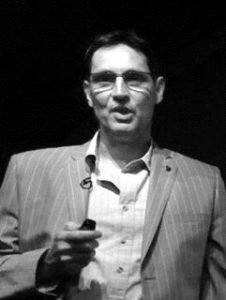 04. Dr Fred Paterson, Derby Business School, University of Derby, Derby
Fred Paterson is Associate Professor for Sustainable Business at University of Derby Business School and leads the Low Carbon Business Network (www.lowcarbonbusiness.net) that offers business support to SMEs supplying eco-friendly, low carbon and sustainable goods and services across the East Midlands. He also leads the DE-Carbonise Business project which is part of a wider programme of energy efficiency support involving Derbyshire County Council, Derby City Council and the University's Institute for Innovation in Sustainable Engineering (www.derby.ac.uk/decarbonise). Fred has responsibility for the Sustainable Business and Clean Growth research group which strives to develop robust, applied and impactful (place-based) research and develop trans-disciplinary, cross University and wider stakeholder knowledge exchange.
My interest in sustainability began in the 1970s, when my A level Geography teacher introduced me to the outrageous idea that human activity was causing existential damage to our planet's eco-systems. Since then, I have been involved in applied research into sustainability leadership and the transition to a low carbon economy. In my talk I will reveal some of the twists and turns of my research career.
---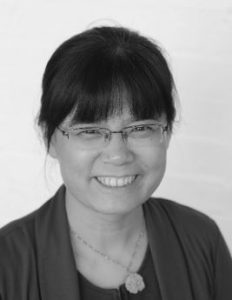 05. Prof Jihong Wang, School of Engineering, University of Warwick, Coventry
Jihong Wang is Professor of Power and Control System Engineering and Head of Power and Control Systems Research Laboratory at the University of Warwick. Her research interests include power system modelling and control, energy storage (mainly in compressed air energy storage) and grid integration. She led the EPSRC Grand Challenge Programme in Energy Storage "Integrated Market-fit and Affordable Grid-scale Energy Storage (IMAGES)" (EP/K002228/1). She is Deputy Director of Supergen Energy Storage Network+ 2019 (EP/S032622/1).
---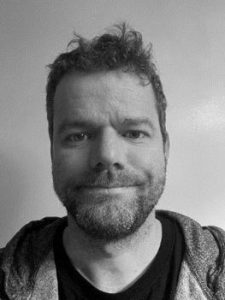 06. Dr Jon McKechnie, Department of Mechanical, Materials and Manufacturing Engineering, University of Nottingham, Nottingham
Jon is Associate Professor in the Faculty of Engineering at University of Nottingham. His research focuses on the evaluation of emerging technologies, assessing life cycle environmental, resource and financial implications. These methods are applied to a range of technologies, including transport systems, low carbon and renewable fuel production, industrial biotechnology, and greenhouse gas removals.
---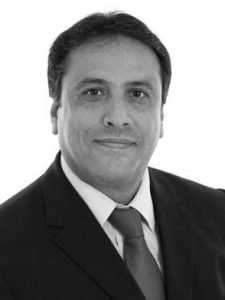 07. Prof Shahin Rahimifard, Centre for SMART, Wolfson School of Mechanical, Electrical and Manufacturing Engineering, Loughborough University, Loughborough
Shahin Rahimifard is a Professor of Sustainable Engineering at Loughborough University and the Founder and Director of the Centre for "Sustainable Manufacturing and Recycling Technologies (SMART)" [www.centreforsmart.co.uk], which was established in 2004. His research work is focused on sustainability issues throughout a 'Product Lifecycle', and his work has benefited from involvement of a number of high profile global manufacturers and retailers, which include Rolls-Royce, Jaguar Land Rover, GM, Nike, Clarks, Next, Unilever, PepsiCo, Samworth Brothers, Arla, Pukka Pies, Marks and Spencer, and Tesco. Shahin is the Editor-in-Chief of the 'International Journal of Sustainable Engineering' [https://www.tandfonline.com/toc/tsue20/current] since its launch in 2008 (published by Taylor and Francis).
---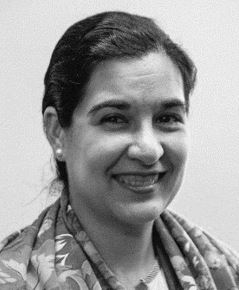 08. Dr Rosa M. Fernandez-Martin, Division of Global Sustainable Development, School for Cross-Faculty Studies, University of Warwick, Coventry
Dr Rosa M. Fernandez- Martin is Associate Professor in the Department of Global Sustainable Development at the University of Warwick. Her research broadly covers anything related to environmental and energy economics and policies tackling climate change and aiming to achieve the UN Sustainable Development Goals. A great part of her work looks into the role of renewable energies in the transition to a more sustainable future, with focus on the economic aspects, including green economy and taxation. She has published over twenty-five peer-reviewed papers and book chapters on all these areas, and regularly reviews projects for the COST initiative of the European Commission.
---
09. Prof Lucelia Rodrigues, Department of Architecture and Built Environment, University of Nottingham, Nottingham
Prof Lucelia Rodrigues is the Chair in Sustainable and Resilient Cities at the Department of Architecture and Built Environment of the University of Nottingham. Her work is very cross-disciplinary, covering different aspects of sustainability, particularly energy, carbon management and comfort. She has over 120 peer-reviewed research publications and has been an investigator in 30 funded research projects with a combined value of over £84M (£11M direct income). She is the director of the Transport, Mobility & Cities @Nottingham initiative and the MArch in Architecture & Sustainable Design programme, and the Deputy Director of the Energy Institute.
---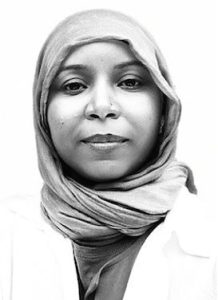 10. Dr Amal Abuzeinab, School of Art, Design and Architecture, De Montfort University, Leicester
Dr Amal Abuzeinab is a Senior Lecturer in the School of Art, Design and Architecture at De Montfort University. Her main research area is building the business case for sustainability within the built environment. She is using the business model as a tool to innovate our thinking to sustainability. Amal's research profile has steadily expanded since joined DMU with an-overarching theme of sustainable transformation using qualitative research methods. Examples of completed collaborative projects: a prototype of upcycling plastic bottles to building materials and sustainable development implementation in higher education institutes.
---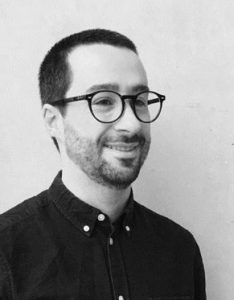 11. Dr Garrath T. Wilson, School of Design and Creative Arts, Loughborough University, Loughborough
Dr Garrath T. Wilson is Senior Lecturer in Experience Design at the School of Design and Creative Arts, Loughborough University, UK. Combining design research expertise with a background in design practice, Garrath researches, lectures, and consults on the topics of behaviour change, experience design, and responsible design. Garrath is currently the Principal Investigator of the Perpetual Plastic for Food to Go (PPFTG) project, which is taking a design-led approach to reducing the environmental, societal, and economic impact of food to go packaging.
---
12. Dr Lan Qie, School of Life and Environmental Sciences, University of Lincoln, Lincoln
Dr Lan Qie is a Senior Lecturer in Ecology and Conservation at University of Lincoln. Her research has widely encompassed biodiversity, ecosystem functioning, conservation, forest carbon stock and climate change. Her work has revealed that remaining intact forests in Borneo have provided a long-term carbon sink, but these biomass carbon net gains are vulnerable to drought and fragmentation. The long-term dataset spanning ~50 years she developed from the Asian Tropics contributed to the latest refinement of IPCC default rates of above ground net biomass change for tropical and subtropical forests. She also applies a carbon and ecosystem services centred approach to the UK land use context and developing work on three fronts: 1) carbon sequestration potential of semi-natural woodlands in the UK where data are lacking; 2) landscape rewilding/nature recovery; 3) agroforestry systems and more broadly woody vegetation on farm.
---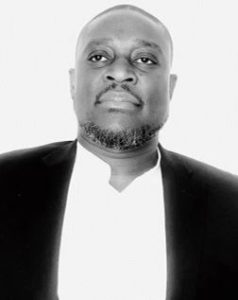 13. Dr Nana O Bonsu, Lloyds Banking Group Centre for Responsible Business, Birmingham Business School, University of Birmingham, Birmingham
Dr Nana O Bonsu research, consult and teaches Responsible Business and Sustainability in the Birmingham Business School. His research focuses more on net-zero emissions transition and circular economy thinking, links to cleaner energy technologies (e.g. electric vehicles), and interplay with the Global Value Chains and the UN Sustainable Development Goals. His problem-solving research internationally is more into shaping sustainability policy and governance frameworks, applying techniques such as scenarios thinking. Nana's professional experience included working in the mining sector in Africa and working on infrastructure, transport, and environmental health-related policy with local authorities in the UK.
---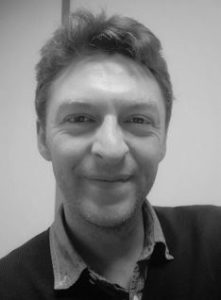 14. Dr Patrick Isherwood, Centre for Renewable Energy Systems Technology, Wolfson School, Loughborough University, Loughborough
Dr Patrick Isherwood is a Lecturer in Solar Energy at the Centre for Renewable Energy Systems Technology, Loughborough University. His research interests include the development of sustainable materials, devices and processing techniques for solar energy conversion and storage; solar resource modelling; and thermodynamic modelling of solar collectors. He has a particular interest in the development of environmentally benign techniques for materials synthesis and for end-of-life device processing. He has authored more than twenty peer-reviewed papers and conference proceedings, and is frequently invited to review articles for journals in solar energy and related fields.
---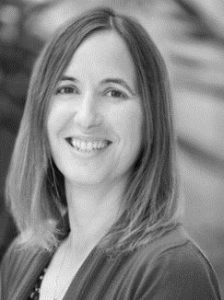 15. Rosemary Horry, College of Science and Engineering, University of Derby, Derby
Rosemary Horry is Senior Lecturer in the College of Science and Engineering at the University of Derby. Her research broadly deals with sustainability, where primarily her focus has been on engagement with ISO 14001. However, as a result of being seconded to the DE-Carbonise project, where the team work with SMEs in the D2N2 area to help them to reduce their carbon impacts, she has increasingly found that she is becoming more focused on low carbon and Earthship living. She has published peer-reviewed papers on ISO14001, Earthships and a book chapter on Pollution control with one in progress on Climate Change and the use of ISO 14001 to reduce the impacts.
---
16. Dr Xinfang Wang, Centre for Sustainable Cooling, School of Chemical Engineering, University of Birmingham, Birmingham
Dr Xinfang Wang is an Assistant Professor in Cold Economy at the Centre for Sustainable Cooling in University of Birmingham. Dr Wang has been a co-investigator and working on three major projects of decarbonising food cold chain in the UK and EU – Sustainable Food Cold-Chains, Zero Emission Cold-Chain, and European food chain supply to reduce GHG emissions by 2050. She is experienced in developing and applying a whole systems approach to assess the demand of food cold chain up to 2050, considering the drivers and challenges from technology, infrastructure, environment, policy, behaviour, social, finance and business model aspects.
---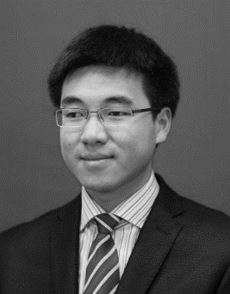 17. Dr Yuan Tian, School of Engineering, De Montfort University, Leicester
Dr Yuan Tian is a Senior Lecturer at De Montfort University. His research interest includes thermal energy storage, energy-efficient buildings, waste heat recovery, smart grid energy storage and battery thermal management. He authored 30 research papers (>4720 citations), including one paper awarded the Most Downloaded Article of the Year by Applied Energy (impact factor: 9.746).